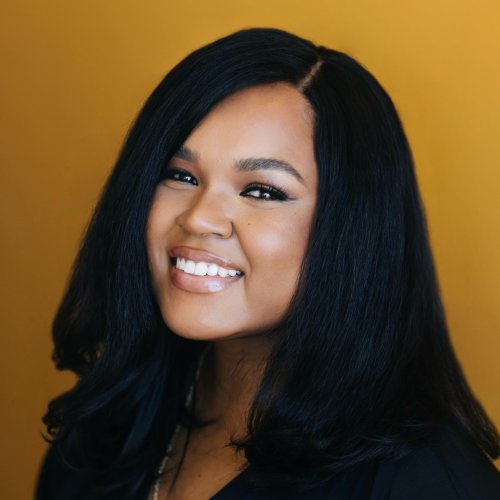 Vanessa Anderson
Owner and President, AM PR Group; Center for Public Relations Board Member
Vanessa Anderson is the owner and president and at AM PR Group. Before launching her entertainment public relations company in 2010, Anderson worked in both fashion and music public relations. Over the years, Anderson has worked closely with a wide range of clients (celebrities, musicians, content creators, athletes, influencers, etc.) propelling them to the national and international stage. Her current roster includes the leading forces and names in music, sports, television and film as well as corporate behemoth Amazon Studios where she and her staff work on their original programming TV series slate and specials such as Homecoming and Rihanna's Savage x Fenty Fashion Show.
Anderson's tenacity, vivacious personality and creative thinking has landed her clients in coveted outlets such as Vanity Fair, Glamour, VOGUE, Forbes, New York Times, Fader, People, Essence, UsWeekly, GQ, Entertainment Weekly, Variety, Fast Company and many more.
The daughter of a Black man and immigrant woman from El Salvador, Anderson was nurtured and raised in South LA by her grandparents. Her love for Entertainment and PR is fueled by her commitment to uplift and share the voices and stories from people of color. Anderson received her B.A. in 2007 from Barnard College, Columbia University.