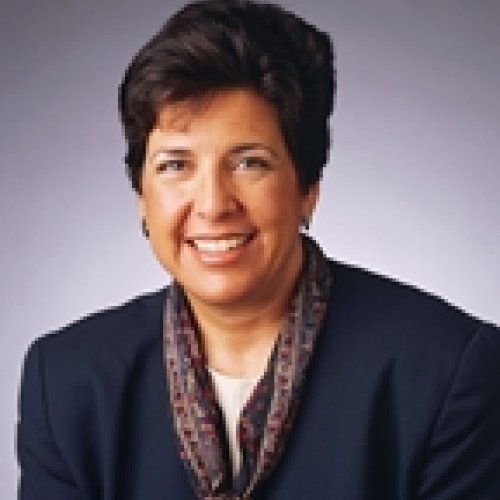 Ria Marie Carlson
Associate Vice Chancellor, Strategic Communications and Marketing, UC Irvine; Broadcast Journalism (BA) and Political Science (BA); Alumni Advisory Board Member
Ria Carlson is the Chief Communications and Marketing Officer for the University of California, Irvine, responsible for advancing UC Irvine's mission, reputation and strategic priorities through effective communication and constituent relationships.
Reporting directly to the Chancellor and serving on the Chancellor's Cabinet, Carlson leads UC Irvine's Office of Strategic Communications, which provides internal and external communications services for an institution that includes nearly 30,000 students, 22,000 employees, 16 schools and a medical center with a 500,000 square foot hospital and trauma center. UC Irvine is the top American university younger than 50 years old, according to London's Times Higher Education, and the youngest member of the prestigious Association of American Universities (AAU).
Carlson joined the university in March 2012 after serving more than 25 years as a chief communications, strategy and marketing officer at publicly traded corporations. Most recently, she was the Senior Vice President of Communications, Strategy and Global Branding at Ingram Micro Inc., the world's largest technology distributor and ranked 76 on the Fortune 500. She also held executive roles at FHP International Corporation and Sierra Health Services, both of which currently operate as United Healthcare.
Carlson's personal commitment to advancing education runs deep, as she has served on the Boards of Directors of several education-related nonprofit organizations for decades. She is currently on the Board of Governors for the University of Southern California Alumni Association, serving on the executive committee as marketing co-chair. She was also a member of the Boards of Directors for the Bowers Museum of Cultural Art and Hands Together Center for Children, both in Santa Ana, Calif., as well as the Long Beach (Calif.) and Clark County (Nevada) Educational Foundations.
Carlson earned Bachelor of Arts degrees in journalism and political science from the University of Southern California. She lives in Long Beach with her husband and two daughters.