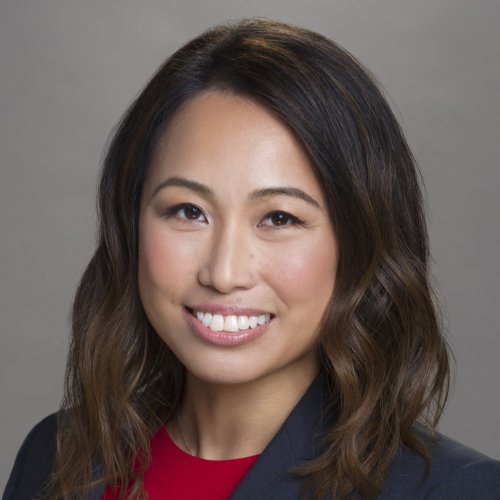 Noriko Kelley
Executive Vice President, Programming Strategy, CBS Entertainment; East Asian Language and Cultures (BA); Communication Management (MA); Alumni Advisory Board Member
Noriko Kelley serves as executive vice president of programming strategy at CBS Entertainment. Upon her promotion in June 2017, she became the first female and first person of color as head of scheduling for any broadcast television network.
She reports to Amy Reisenbach, president of CBS Entertainment, with the primary responsibility of overseeing the program planning and scheduling of all primetime programming for the CBS Television Network. She also supervises coordination between CBS programming divisions and the network's respective operations in sales, marketing, affiliate relations, news, sports and research, CBS Television Stations Group, and across Paramount Global brands.
Under her guidance, CBS has remained the most-watched primetime lineup for 14 seasons. For the 2022-2023 season, CBS is on pace to win its 15th consecutive season as the most-watched network. It claims more programs in the top 30 than the other networks combined with eight original series delivering 10 million viewers or more in Live Plus 35-day multiplatform viewing.
Previously, Kelley was senior vice president of program planning & scheduling since August 2012. Prior to that, she was vice president of program planning & scheduling since April 2010, playing a role in many of the network's successful scheduling moves. Previously, she served as a director in the department since May 2007.
Kelley moved into the scheduling department in 2003 as a coordinator, working with the department to schedule series, movies, and specials for CBS and UPN. She was promoted to manager in February 2006. She began her career as an intern in the CBS research department in 2001, and in 2002 she was named a research analyst.
A graduate of USC with a Bachelor of Arts in East Asian languages and cultures, Kelley also has an MA in communication management from USC's Annenberg School of Communication. She serves on the board of the USC Annenberg School of Communication Alumni Advisory and is a member of the USC Trojan Women's Network.
She is also an active member of the Academy of Television Arts and Sciences, HRTS, and ColorComm. Kelley served as a Board Member for the USC Society of Women and participated in the ColourTV Mentorship Program and the USC Annenberg Mentor Program.