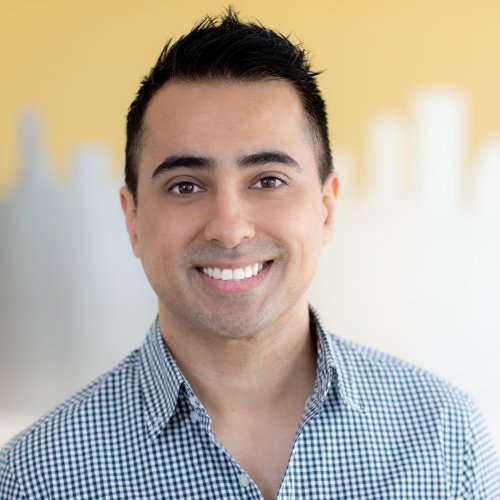 Monesh Bulchandani
Academy Trainer, Microsoft; Broadcast Journalism (BA); Alumni Advisory Board Member
Monesh Bulchandani has worked in the big tech space for over 15 years now with his first tech job being at Yahoo. He was part of the Yahoo Advertising organization focused on Sales and worked with clients across many verticals. He then went on to join the Sales group at Amazon – specifically their media group and worked with clients in the Entertainment industry. He joined Microsoft in 2015 and was hired into the Microsoft Advertising business as a strategic seller. Since then, he has held several roles at Microsoft such as being a Facilitator as part of the Microsoft Advertising Learning & Development team where he trained both internal employees and clients across Australia, Canada, New Zealand and the United States. He then pivoted into the Leadership Development space as a Program Lead where he strategized and created a program for new leaders at Microsoft globally. He also held the role of a Partner Marketing Advisor where he led marketing initiatives for Independent Software Vendors (ISVs) to accelerate the digital transformation of Small and Midsize Business (SMB) customers through Azure, Microsoft's cloud platform. Bulchandani is currently an academy trainer on the Microsoft Customer & Partner Solutions team where a big part of his role is to facilitate various programs including onboarding for employees globally.
When not working, Bulchandani enjoys traveling, working out, spending time with friends, going to concerts and so much more. He is also a huge advocate of giving back and will jump on any opportunity to volunteer. In fact, Bulchandani has been a longtime volunteer for USC Annenberg where he participates as a mentor, sitting in on panels and now a USC Annenberg Alumni Advisory Board member.
Bulchandani graduated with a bachelor of arts degree in Broadcast Journalism from the USC Annenberg and is currently based in Seattle after relocating from Los Angeles, a place he called home for 20 years. Some values Bulchandani holds very high are strong leadership, inclusion and empathy.