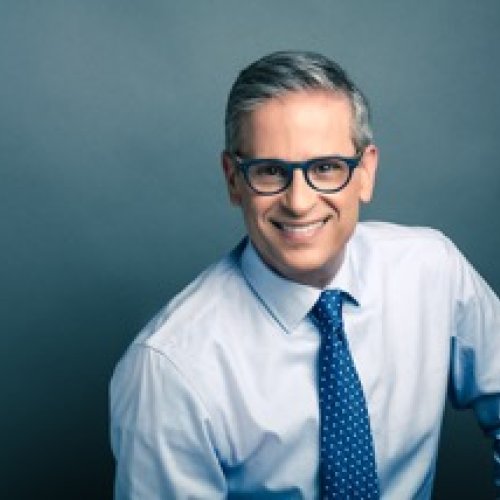 Mike Huckman
Global Practice Leader, Executive Communications; Broadcast Journalism (BA); Alumni Advisory Board Member
At W2O, Mike Huckman works with many C-suite clients on corporate and media strategy, reputation management, positioning, messaging, presentation and media coaching, regulatory consulting, and even crisis and issues planning and management. Huckman also regularly serves as a presenter, moderator, interviewer, and MC for corporate and industry-related events.
Before Huckman joined the W2O Group via the firm's recent acquisition of Pure Communications, where he served in a similar role, he was an SVP at Publicis Groupe. Prior to that, he spent nearly 10 years at the business cable network CNBC, where he reported on the economy and financial markets, establishing a specialty in coverage of the pharmaceutical, biotech, and medical device sectors. He has earned a reputation as the go-to journalist on breaking stories in the life sciences, and this prestige has helped him score dozens of exclusive interviews with CEOs and key opinion leaders. Before arriving at CNBC, Huckman was a local TV news reporter for nearly 18 years.
Huckman's work has spanned dozens of companies primarily within the healthcare sector, from large-cap pharmaceuticals to start-ups, including United Technologies, P&G, Neiman Marcus, UL, Sanofi and Roche/Genentech.
Throughout his 27-year TV-reporting career, Huckman won many awards. This includes three Emmys, one being for business and financial reporting. Huckman is a proud graduate of USC Annenberg where he earned a bachelor's degree in broadcast journalism.