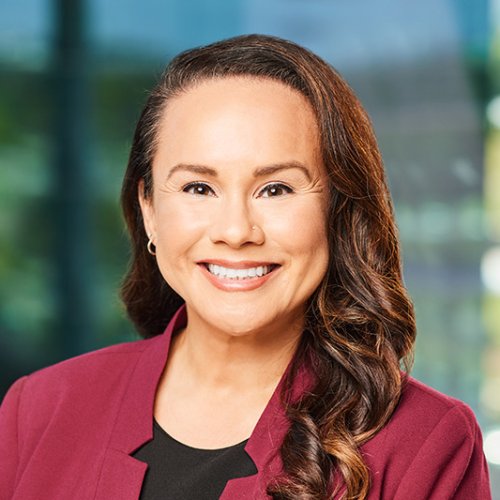 Marissa Borjon
Manager, External Communications, Toyota Motor North America; Strategic Public Relations (MA); Alumni Advisory Board Member
Marissa Borjon is manager of external communications in the corporate communications department at the headquarters for Toyota Motor North America (TMNA) in Plano, Texas. She and her team are responsible for executing a digital-centric communication strategy that supports Toyota's U.S. business and global transformation into a mobility company via the Toyota and Lexus newsroom, media relations and corporate reputation. Since relocating to join the company in 2017, Borjon has held roles in Toyota product communications, Toyota marketing communications, and most recently in Lexus product communications.
Prior to joining TMNA, Marissa spent over seven years on the public relations agency side while living in California. At Hill+Knowlton Strategies, she helped lead the Mazda North American Operations automotive account based out of the Orange County office. As Account Supervisor, Marissa was responsible for the development and execution of communications strategies for marketing initiatives, products, and motorsports. Before living in Orange County, Marissa was at Golin's Los Angeles office where she worked on the account team primarily servicing Toyota Motor Sales, U.S.A., Inc. in product communications, press events and media relations.
Borjon earned her master of arts degree in Strategic Public Relations from USC Annenberg in 2010. While at USC, she served as co-president of TriSight Communications (a student-run PR agency) and as program coordinator for the USC LGBT Center's peer mentoring program. Borjon was one of three graduate students selected to receive the 2010 USC Remarkable Women Award for demonstrating a commitment to student and women's issues, and community involvement. Borjon was also one of three graduate students selected to receive the 2010 USC Student Affairs Outstanding Graduate Student Award for excelling in campus or community leadership roles, after which she was recognized with the Order of Arete at the 2010 Student Recognition Awards.
Borjon earned a bachelor of arts degree in Communication from the University of California, San Diego. She currently lives in the greater Dallas area with her fiancée and fur child, Luke Skywalker.