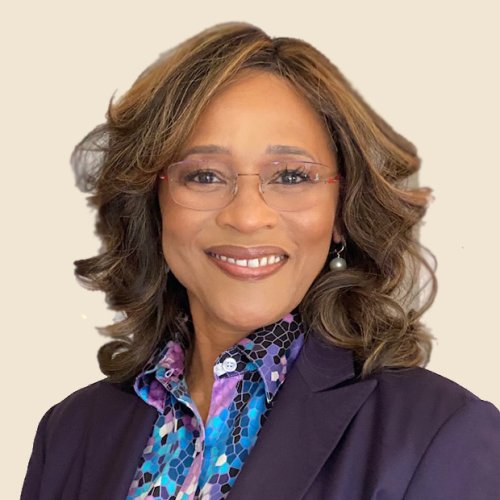 Julia Wilson
Chief Executive Officer and Founder, Wilson Global Communications LLC; Center for Public Relations Board Member
Julia A. Wilson is the CEO and founder of Wilson Global Communications, LLC, a strategic public affairs and marketing communications consultancy founded in South Africa following the election of President Nelson Mandela. She also is the dean at the Hampton University Scripps Howard School of Journalism and Communications.
A former international journalist and seasoned professional and social entrepreneur, Wilson covered the first South African democratic election as a field reporter for KCOP-TV in Los Angeles. Wilson remained in Johannesburg and launched Wilson Global Communications, Pty Ltd to specialize in cross-cultural communications and relationship-building for business, academic and civic leaders. Wilson Global clients range from multinational companies, NGOs and influential nonprofit organizations to institutions in higher education and media icons. She has lived and/or worked in 13 countries.
Wilson's recent major projects include creating online and virtual study abroad programs during the COVID-19 pandemic due to restricted travel and in-person engagements; producing an educational video on reparations hosted by Dorothy Butler Gilliam, the first Black woman reporter and columnist at the Washington Post; and facilitating a cultural awareness training seminar and workshop for a 20-member executive team at the Australian-owned oil giant BHP in Trinidad & Tobago.
In 2017, Wilson coordinated the English to Mandarin translation of "Principles of Leadership", authored by Dr. William R. Harvey, president emeritus of Hampton University. She secured a leading book publisher in China and launched the book at the 2018 Beijing International Book Fair.
In 2014, Wilson established a 40-member HBCU – China Network for students from Historically Black Colleges & Universities to participate in study abroad programs sponsored by the China-United States Exchange Foundation donors and with scholarships from China's Ministry of Education.
Wilson is the lead facilitator of Going Global, an interactive workshop on the culture of doing business in foreign countries for under-resourced small and medium-sized businesses.
She has lectured at leading American, European and East Asian universities, including the University of Southern California, her alma mater, Hampton University, Science Po University in Paris, France, and Hebei University of Science and Technology in Qinhuangdao, China.
Wilson earned a Bachelor of Arts degree from the University of Southern California School of Journalism in 1991. In 2008, she earned a French language certificate from Institut de Francais, Villefranche, France, and in 2014, she graduated from the Goldman Sachs 10,000 Small Businesses at Babson College program.
Wilson has been published in traditional, broadcast, and digital media. From 2017 to 2022, she has contributed to the Relevance Report, a collection of essays authored by the leading public relations professionals who serve as members of the Advisory Board to the USC Center for Public Relations. Wilson also was published on the USC Center on Public Diplomacy blog. In 2017, the Huffington Post website published her "Going Global" essay, and in 2011, the Presidency Key Brief, a French-English publication on global issues in France, published and distributed her multiculturalism essay to thought leaders and heads of state worldwide. Wilson has produced and hosted radio and television programs, including "Good News Liberia" radio show and "On the Continent" TV program, which aired in France and countries in Francophone Africa.
In 2015, Wilson received the Pat Tobin Lifetime Achievement Award from the National Black Public Relations Society, and in 2016, she received the Outstanding Alumna award from the USC Black Alumni Association. Since 2017, Wilson continues to serve as a member of the Advisory Board for the Center for Public Relations in the USC Annenberg School for Communication and Journalism