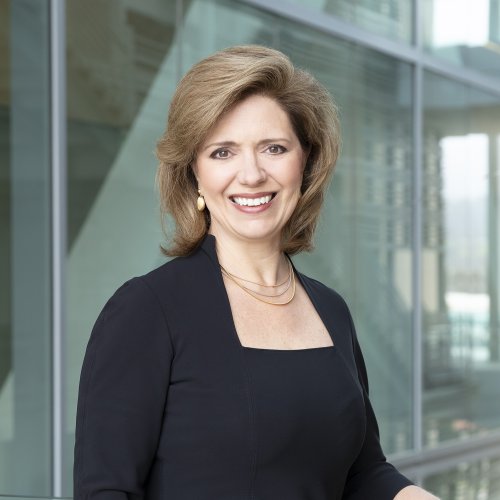 Judy Gawlick Brown
Senior Vice President, Corporate Affairs, Amgen; Center for Public Relations Board Member
Judy Gawlik Brown is senior vice president, corporate affairs, at Amgen and is responsible for strategic communications, including internal and external communications, issues management and philanthropy. Brown joined Amgen in 2017 as senior vice president, global business solutions and finance, responsible for the global business solutions, global internal audit, tax and treasury organizations and finance full potential initiatives.
Before joining Amgen, Brown served as executive vice president of business operations and chief financial officer at Perrigo Company, where she led finance, IT, accounting, treasury, tax, global product portfolio, corporate development/M&A, strategic planning, investor relations, corporate communications and government affairs.
Prior to Perrigo, she held progressive finance, global product development and brand marketing leadership positions in Italy and the U.S. for Whirlpool Corporation. She began her career in the Chicago office of Ernst & Young and then continued as an expatriate in Germany in its audit and mergers & acquisitions practices.
Brown She has been on the board of Belden since 2008. She is a Certified Public Accountant and received her MBA from the University of Chicago and a BS in accountancy from the University of Illinois at Urbana-Champaign.