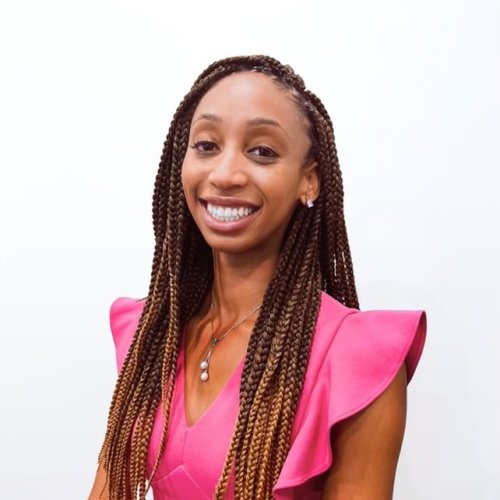 Jordyn Holman
Business Reporter, The New York Times; Print and Digital Journalism (BA); Alumni Advisory Board Member
Jordyn Holman is a business reporter at The New York Times. She covers consumers, retailers and their impact on the economy.
She previously worked at Bloomberg News where she covered retail and diversity within corporate America. During her time at Bloomberg she wrote the Bloomberg Businessweek cover story on Ben & Jerry's corporate activism during the 2020 summer protests and reported on labor movements at major companies like Amazon. Her work on the #BuyBlack movement has been recognized by the Society for Advancing Business Editing and Writing and the National Association of Black Journalists. She has also received industry honors from New York Association of Black Journalists, the Los Angeles Press Club, the Greater Los Angeles Chapter of Society Professional Journalists and the California College Media Association.
Holman makes frequent broadcast appearances, including on American Public Media's Marketplace and Bloomberg TV. She has also appeared on MSNBC, NPR and PBS NewsHour.
Holman is a Chicago native and received her BA in Print and Digital Journalism from USC Annenberg in 2016. At USC, she participated in the Daily Trojan and Intersections South LA, held leadership positions in Society 53 and was a Trustee Scholar.
She is excited to be a member of USC Annenberg Alumni Advisory Board with her fellow alums.