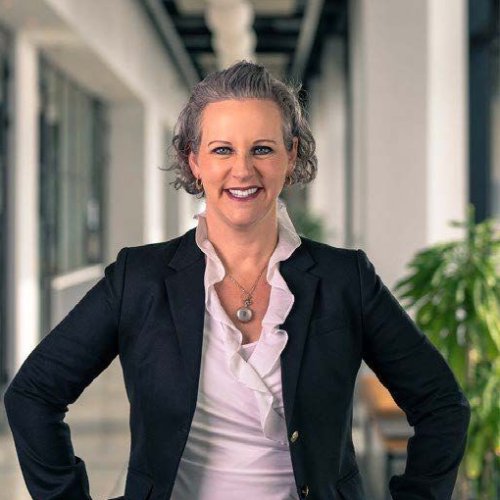 Jessica Adelman
Vice President, Corporate Affairs and Head of Global External Communications, Mars Wrigley; Center for Public Relations Board Member
Jessica Adelman is currently serving as vice president, corporate affairs and head of global external communications for Mars Wrigley. In this role she sits on multiple senior leadership teams, ensuring the global Corporate Affairs strategy supports and aligns with the business strategy, the Corporate Affairs function is optimized and upskilled, and that Brand and Corporate PR efforts are best-in-class.
Adelman oversees global communications for Mars Wrigley, with direct responsibility for corporate reputation, brand communications, internal communications, issues management, social impact, and operations for the consumer care/call-center. She directly supports the CEO on his brand, personally staffing all of his industry positions and media engagements. She leads reputation for North America, working closely with the global public affairs team on international policy issues. Additionally, she leads all Corporate Affairs work across Mars in the US and Canada for the full portfolio of Mars, Incorporated businesses. She is a board member and vice chair of the Mars Wrigley Philanthropic Foundation.
In her first year and a half, she has led the Corporate Affairs function to Mars' best-ever showing in Super Bowl advertising, with the world's first Zoom Super Bowl Ad Premier plus a wildly successful category PR effort for Extra Gum – which resulted in a Sunday Magazine Feature in The New York Times and a full airing on the Today's Show. And, because the biggest moments deserve the biggest brands, the team was thrilled to see Skittles in space and celebrate with a Zero-G limited edition pack to celebrate this new chapter of inspiration and pioneering. Additionally, she oversaw global PR for the M&Ms brand purpose refresh in 2022.
Prior to Mars, she was at Kroger for five years as Chief Corporate Affairs Officer. The role encompassed Chief Communications Officer and Chief Sustainability Officer. Jessica reported to the CEO, sat on the Executive Leadership Team, and was responsible for the Public Responsibilities Committee of the Kroger Board of Directors. She also served as President of both Kroger foundations – including creating a new Foundation devoted to crowdsourcing social impact, which was named to Fast Company's "World Changing Ideas" of 2020.
She is incredibly proud to be a part of the team that developed the Zero Hunger | Zero Waste Plan, which sets out to end hunger in communities and eliminate waste by 2025. The effort has won multiple accolades, including debuting at #6 on Fortune's Change the World List in 2018. In addition to working with the Board of Directors to embed ESG into Kroger's strategic business plan, Adelman co-led with the CHRO Kroger's culture work including the evolution and branding of Kroger's Our Purpose & Promise. She was also co-Executive Sponsor with the CMO for Kroger's first ever agency of record search, which culminated in Kroger's new logo design and completely refreshed master brand efforts. Additionally, she was an integral part of the CFO and Inverstor Relations team that developed Restock Kroger, which is widely credited for the company's turnaround.
Adelman has 25 years of experience as an executive in the food industry and retail, including as Senior Vice President of Corporate Affairs for Swiss-multinational Syngenta where she ran the Washington, DC office. She graduated cum laude from Dartmouth College as a Russian Area Studies major and lived in the Former Soviet Union for several years in the 1990s. After she was graduated with an MBA from the Wharton School and a Masters in International Relations from the University of Pennsylvania, she moved to Minneapolis and worked for Cargill for 7 years. She speaks both Russian and French.
Adelman has served in numerous leadership positions within the food, retail and agriculture industries. She was named a Top Leader in Communications for 2020, to the "40 Under 40" in her field and a PR News' "Top Women in PR." In 2017 she was among the "Top Women in Grocery" and on Diversity Magazine's "Most Powerful Women in America" list. In 2018 she was named one of the food industry's "Women of Influence" and as a 2019 "Game Changer" in the retail space.
When she isn't hiking, biking or skiing with her three 'tweens and likely-to-be-cannonized husband, Adelman can be found tackling her backlog of New Yorkers, teaching Sustainable Branding to masters students at Northwestern Univeristy and discussing the future of democracy as the Chairwoman of the Budget & Audit Committee at the $300MM Congressionally funded Board of the National Endowment for Democracy.