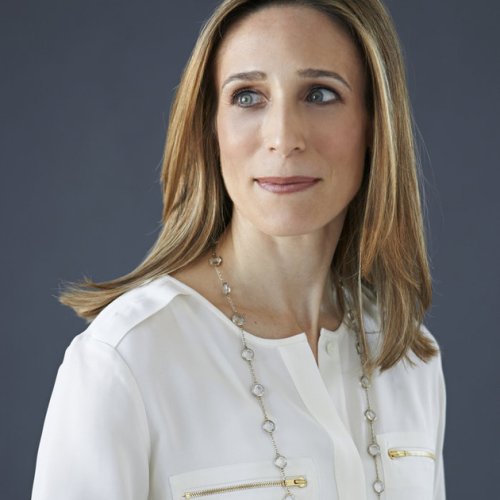 Hilary Smith
Executive Vice President, Corporate Communications and Social Impact, NBCUniversal; Center for Public Relations Board Member
Hilary Smith is the Executive Vice President, Corporate Communications and Social Impact for NBCUniversal. She is responsible for NBCUniversal's corporate media relations strategy and serves as a principal spokesperson for the company. She supports all NBCUniversal corporate functions including legal affairs, finance, business development, human resources, diversity and inclusion, operations, technology as well as NBC affiliate relations and content distribution. Smith also spearheads internal communications across the company and oversees the corporate creative agency.
Additionally, Smith manages the company's corporate social responsibility strategy, philanthropic investments and employee volunteer programs. In this capacity, she leads NBCUniversal's award-winning public service announcement campaign, The More You Know. She also works closely with NBCUniversal brands to help amplify their pro-social programs, taking advantage of the unique assets of the company to shine a light on important causes.
Previously, Smith was Senior Vice President of Communications for USA Network, where she led publicity for the network's award-winning programming. She also served as the lead spokesperson for the network, managed talent relations, spearheaded awards campaigns and oversaw the press launches of several breakout series — including USA's award-winning hit, Mr. Robot.
Prior to joining USA, Smith oversaw communications for the NBCUniversal's digital businesses including Fandango, iVillage and DailyCandy. She also worked in NBCUniversal's advertising sales division, leading consumer and trade marketing for company-wide initiatives such as "Women@NBCU" and "Green is Universal," which provided themed sponsorships to ad sales partners across the entire portfolio of NBCUniversal brands.
Earlier in her career, Smith was Vice President of Media Relations in the company's Corporate Communications department. She was instrumental in managing the press for several of NBC's major business transactions, including the NBC and Vivendi Universal Entertainment merger, as well as the acquisitions of the television networks Telemundo and Bravo.
Smith joined NBC in its news division as Senior Manager of Public Relations for the award-winning network news magazine "Dateline NBC" and served as the lead publicist for its anchors Jane Pauley and Stone Phillips. Before joining NBCUniversal, Smith was a Press Manager at CBS News, where she oversaw publicity for the news magazine 48 Hours as well as CBS News Sunday Morning.
Prior to her career in television, Smith worked at Citibank Securities Inc., where she completed the bank's Management Associate training program and subsequently served as a Manager of Public Relations for the investment banking division.
Smith is a director on the board of the Comcast NBCUniversal Foundation. She is also a member of the national board of Step Up, a nonprofit organization that caters to under-served teen girls, helping them become college-focused and career-bound. Additionally, Smith sits on the board of The Center for Communications, a non-profit dedicated to bringing diversity to the media industry and providing students with access to influential figures in the business. She graduated from Middlebury College with a Bachelor of Arts degree in English. Smith resides in Manhattan.