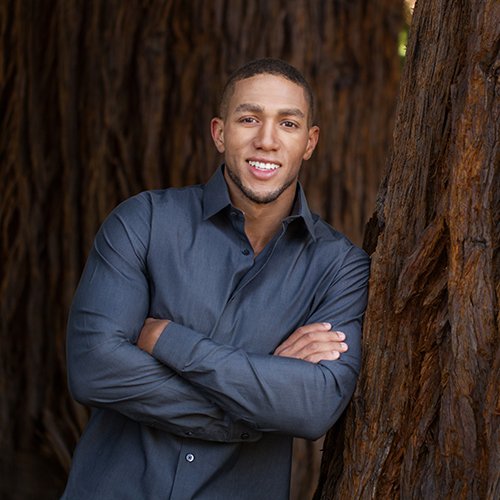 Gilbert Fletcher Jr.
Marketing Manager, Apple Inc.; Communication Management (MA); Alumni Advisory Board Member
Gilbert Fletcher Jr. is a marketing manager at Apple Inc., supporting the Apple Books team within the Services marketing organization. Fletcher Jr. manages all paid media, email, co-op, content and partner social efforts in the U.S.
He is an experienced marketing professional and has spent the last 10 years in tech. Fletcher Jr. previously supported the US consumer retail PC team at HP Inc., brand marketing team at TiVo, and marketing strategy team at Nintendo of America.
Fletcher Jr. holds a BA in Advertising from San Jose State University, MBA with a focus on Marketing from Santa Clara University, and Masters of Communication Management from Annenberg at USC.
He is a Bay Area native and currently lives in the South Bay Area with his wife, Shannon and their four children Treyden, Kadence, Karter and Beau. As a second generation Trojan, it was always a dream of Fletcher Jr.'s to one day become a graduate of USC, and now he's looking forward to being able to give back to USC and its Annenberg Alumni.
In his spare time, Fletcher Jr. enjoys family movie night and getting a workout in. He is extremely excited to be a member of the USC Annenberg Alumni Advisory Board with his fellow alumns and looks forward to assisting the alumni board in any way he can.