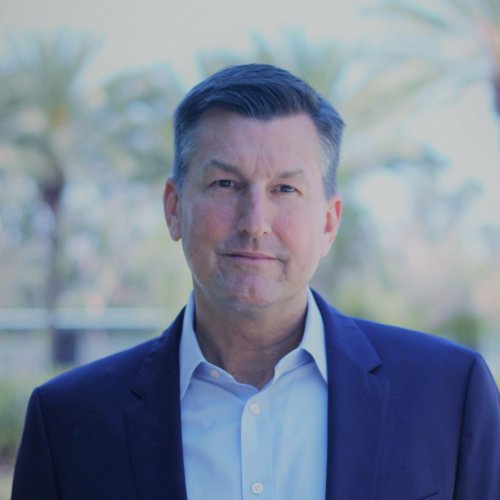 Gerry Tschopp
Senior Vice President Head of Global External Communications; Center for Public Relations Board Member
Gerry Tschopp is responsible for global external communications for Experian, the world's leading information services firm. He leads a team of communications professionals from all major regions for Experian, including United Kingdom & Ireland; North America; Latin America; Europe Middle East & Africa; and Asia Pacific. His responsibilities include public relations, crisis communications and social media; he serves as chief media spokesperson. He works closely with government affairs, investor relations, legal and risk management. In addition to his role as Head of Global External Communications, he also serves as Chief Communications Officer for North America, with direct oversight of external and internal communications in North America.
Tschopp joined Experian North America in 2010 and is based in the North American headquarters in Costa Mesa, California.
With nearly 30 years of public relations experience, Tschopp's background is diverse, having worked in the automotive industry, consumer goods and the quick service restaurant industry. Prior to joining Experian, Tschopp served as executive vice president and deputy general manager for the Los Angeles office of Edelman Public Relations,. While there, he held multiple roles including Global Client Relationship Manager for the Nissan account, group head of the Consumer Marketing practice and manager of the office's multicultural practice. Before joining Edelman, Tschopp worked at Burson-Marsteller PR and Y&R Advertising, serving as the client relationship manager for Ford, Lincoln and Mercury. Tschopp also worked in-house for Nissan North America as manager of corporate news and issues, and he had stints at both Porter Novelli and Hill and Knowlton.
Tschopp is a graduate of California State University, Long Beach (CSULB) with a degree in journalism and public relations, and a minor in Marketing. He is a member of Page and the Institute for Public Relations and serves on the Journalism and PR Advisory Board at California State University, Long Beach (CSULB), and mentors seniors in the CSULB School of Business. He's a huge Los Angeles Lakers and Denver Broncos fan, and lives in Orange County, California with his wife and two boys.