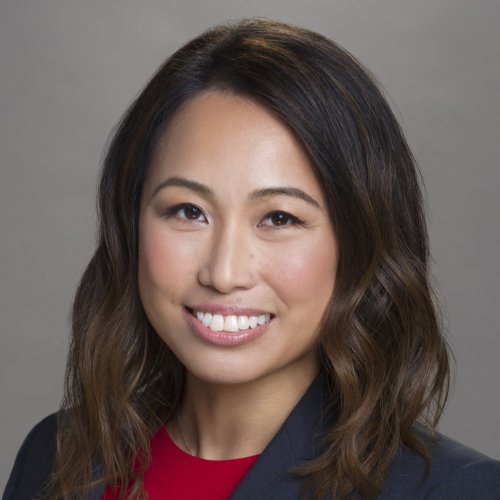 Noriko
Kelley
Executive Vice President, Program Planning and Scheduling, CBS Entertainment. BA, East Asian Language and Cultures, MA, Communication Management
Noriko Kelley was promoted to executive vice president, program planning and scheduling, CBS Entertainment in June 2017, succeeding Kelly Kahl when he was named president of the division.
In her new position, which reports to Kahl, Kelley's primary responsibility is overseeing the program planning and scheduling of all primetime programming for the CBS Television Network. She also supervises coordination between CBS programming divisions and the network's respective operations in sales, marketing, affiliate relations, news, sports and research, as well as with the CBS Television Station Group.
Previously, Kelley was senior vice president, program planning and scheduling since August 2012. Prior to that, she was vice president, program planning and scheduling since April 2010, playing a role in many of the network's successful scheduling moves, including the relocation of television's number one comedy The Big Bang Theory to Thursday. Previously, she served as a director in the department since May 2007. In that time, Kelley has also worked with The CW and continues in that capacity.
Kelley moved into the scheduling department in 2003 as a coordinator, working with the department to schedule series, movies and specials for CBS and UPN. She was promoted to manager in February 2006. She began her career as an intern in the CBS research department in 2001, and in 2002 she was named a research analyst.
Kelley is a graduate of USC with a bachelor of arts in East Asian languages and cultures. In addition, she has an M.A. in communication management from USC's Annenberg School of Communication. She serves on the boards of the USC Annenberg School of Communication Alumni Advisory and the USC Society of Trojan Women and is a Mentor for Colour TV's Executive/Assistant Mentorship Program.