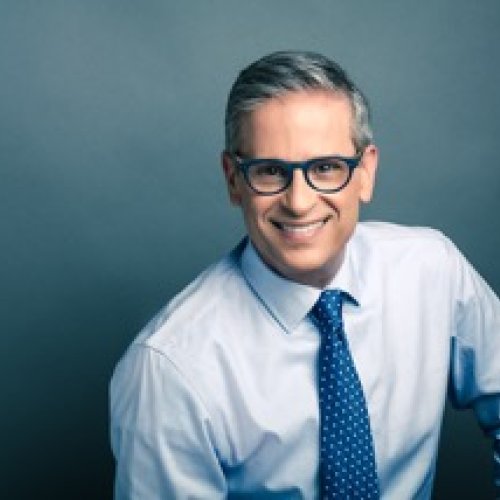 Mike
Huckman
Chief Communications Specialist, Pure Communications. BA, Broadcast Journalism
Mike Huckman has covered it all. From drug approvals to drug recalls, mega-mergers to baby-biotech IPOs, from the epidemic of "diabesity" to pandemic flu scares, and everything in between.
Prior to joining the boutique life sciences public relations and investor relations firm Pure Communications in late 2013 and PR agency MSL New York, part of Publicis Groupe, in May 2010, Mike spent nearly 10 years at business cable network CNBC where he reported on general financial and economic news and the stock markets, but specialized in covering the pharmaceutical, biotechnology and medical device industries. He earned a reputation as a go-to journalist on breaking stories in those sectors and for scoring dozens of exclusive interviews with CEOs and key opinion leaders.  Before arriving at CNBC, Mike was a local TV news reporter for nearly 18 years in Detroit, Tucson, Boise, Billings and Great Falls, MT.
Mike works with many life science clients on corporate and media strategy, reputation management, positioning, messaging, presentation and media coaching, regulatory consulting, as well as crisis and issues planning and management.  Mike also regularly serves as a presenter, moderator and MC for corporate, industry and academic events.
Mike's clients include major pharmaceutical companies, publicly traded biotech and medical device and diagnostics businesses across the market capitalization spectrum and smaller, start-up level and venture capital-funded firms.
In his previous 27-year TV-reporting career, Mike won many awards, including three Michigan Emmys, one of them for business and financial reporting.  Mike is a proud graduate of USC and an avid Trojan football fan.  While at USC, Mike also played trumpet in the Trojan Marching Band.  He lives in South Orange, NJ, with his partner and their golden retriever, Dory.