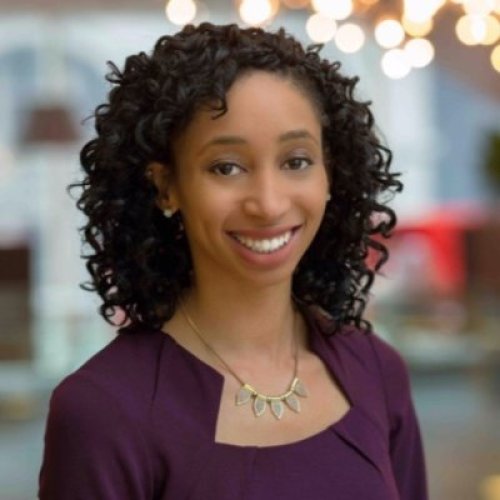 Jordyn
Holman
Business Reporter, Bloomberg News, BA, Print and Digital Journalism
Jordyn Holman is a business reporter at Bloomberg News. She covers the changing world of retail, fashion and shopping as well as the intersection of race, class and gender in Corporate America.
Her work has been featured on Bloomberg.com and Bloomberg Businessweek. She is also a reporter for The Pay Check, an award-winning podcast on the gender pay gap. Jordyn makes frequent broadcast appearances, including on Bloomberg TV and Bloomberg Radio. She has also appeared on MSNBC, NPR and PBS NewsHour. She has received industry honors from the National Association of Black Journalists, the New York Association of Black Journalists, the Los Angeles Press Club, the Greater Los Angeles Chapter of Society Professional Journalists and the California College Media Association.
Jordyn is a Chicago native and received her B.A. in Print and Digital Journalism from the University of Southern California in 2016. At USC, she participated in the Daily Trojan and Intersections South LA, held leadership positions in Society 53 and was a Trustee Scholar.
She is excited to join the USC Annenberg Alumni Advisory Board and work with her fellow alums!