Deb Lawler
Senior Associate Dean for Administration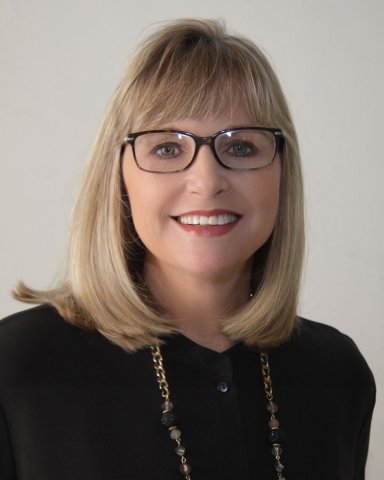 Deb Lawler is Senior Associate Dean for Administration at the USC Annenberg School for Communication and Journalism. In this role, she directs the day-to-day operations of the School and the Office of the Dean. She oversees all hiring and ensures compliance with university policies. In addition, she manages the financial operations of both the Annenberg School of Communication and the Annenberg School of Journalism and directs a broad range of special projects and initiatives on behalf of the Dean.
Deb came to USC in 2002, where she served under former Dean Geoffrey Cowan until 2008 through the end of his deanship. Deb was then appointed Assistant Director of Annenberg's new Center for Communication Leadership & Policy where she helped to launch the new Center, ensuring the smooth and efficient administrative and financial operations of the organization.
She returned to the Annenberg School Dean's Office in 2010 as Chief of Staff and Director of Administration for then-Dean Ernest J. Wilson III, where she was responsible for the overall planning and management of the Dean's Office and School administration. She left the Annenberg School in 2012 to serve President C. L. Max Nikias as Deputy Chief of Staff in the USC Office of the President where she was responsible for the preparation of all presidential briefings, policy development and compliance and management of confidential projects and requests related to the president. She also served as principal staff advisor to the President's Chief of Staff. She again returned to the Annenberg School of Journalism to work with then-Director, Willow Bay as her Director of Finance and Administration from 2014 – 2017.
Before joining USC in 2002, Deb spent eight years in the 'Big Six' accounting firm of Coopers & Lybrand in both tax and audit departments, most recently as a Senior Associate. There, she supervised the financial accounting operations of their Process Management Group including management of the billing administration for all Resolution Trust Corporation contracts in the Western Region and was personally responsible for government billings and collections in excess of $10 million.
Deb has a Master's Degree in Communication Management and a B.A. in Communication from the USC Annenberg School for Communication and Journalism.