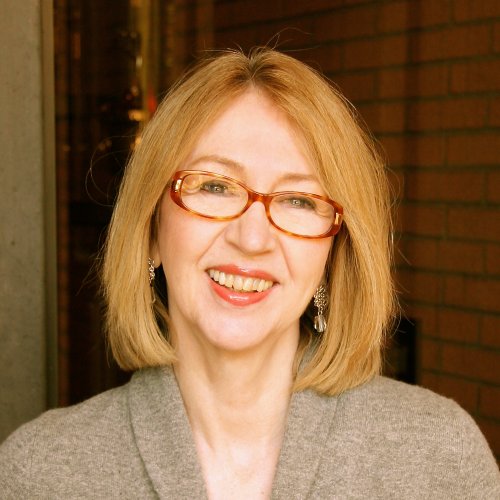 Margaret
McLaughlin
Professor; Associate Dean for Faculty Affairs and Research
Program
Communication Ph.D Program
Phone
213-740-3938
Office
ASC 301D
Office Hours
W 1:00pm
More

Margaret
Expertise
Health Communication
Interpersonal Communication
New Media
Margaret L. McLaughlin is Professor of Communication and Associate Dean for Faculty Affairs and Research at the Annenberg School for Communication & Journalism, University of Southern California, where since 1996 she has been an affiliated faculty member of the Integrated Media Systems Center, established as a National Science Foundation Engineering Research Center. 
She has more than fifteen years of experience in research on multimodal information systems, including work on human-computer interfaces and games and virtual environments
for delivery of healthcare services, some of which work is reported in her edited volume, Touch in Virtual Environments:  Haptics and the Design of Interactive Systems. She has also developed and evaluated a number of interactive multimedia information systems, with funding from Hitachi America, the USC Arts Initiative, TATRC, NIH, and the Zumberge Foundation.  Her work has focused on interface design, usability, and presence and co-presence in collaborative virtual environments. Most recently she has been co-PI on an NSF-funded study of SpeechLinks, a system for computer-mediated English-Spanish medical interpretation. 
In addition to her work on human-computer interfaces and virtual environments, McLaughlin has studied communication in online communities and social networks for many years and is an expert in computer-mediated communication. She was founder of the Journal of Computer-Mediated Communication, co-editor of the AAAI/MIT Press volume Networks and NetPlay: Virtual Groups on the Internet, and is Co-Director of the Annenberg Program on Online Communities research initiative. With collaborators from the Childrens Hospital Los Angeles
she is currently leading a study funded by the Annenberg Trust of a mobile videosharing network for young adult cancer survivors, lifecommunity.usc.edu, which focuses on social diffusion of
survivorship information among former childhood cancer patients from the low-income, non-English speaking populations who constitute the bulk of the patients in Los Angeles' largest pediatric emergency and critical care hospital. The study uses social network analysis to determine if survivorship knowledge and perceived social support are related to structural patterns of the communication behavior of members in the lifecommunity social network. 
McLaughlin also has done research on older adults' use of technology and on models of technology acceptance; she led a study, funded by a Borchardt Foundation grant to St. Barnabas Senior Services Center, of the participation of Chinese, Korean, Latino/Hispanic and English-speaking users of an on-site CyberCafé.
McLaughlin has a broad background in human communication and is an established scholar in the field, having served as Editor of Communication Monographs, Editor of Communication
Yearbook, and as President of the International Communication Association. She currently serves on the editorial boards of New Media and Society, Journal of Communication, Discourse and Communication, and Journal of Computer-Mediated Communication, and has reviewed for many journals in computer science and engineering.
At USC she has chaired the Faculty Advisory Committee on Technology Enhanced Learning, served on the University Research Committee, and is Chair of the USC Task Force on Online Identification and Assessment Procedures.