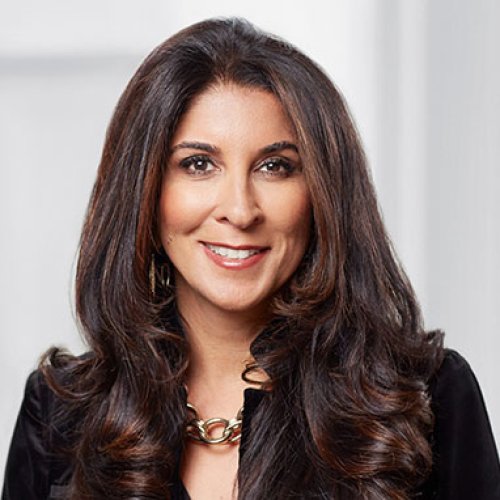 Seema Kathuria
Managing Director, Russell Reynolds Associates; Center for Public Relations Board Member
Seema Kathuria is managing director at Russell Reynolds Associates. She co-leads the firm's corporate affairs practice. Kathuria is also a core member of the consumer products, consumer digital, entertainment, and leisure and hospitality practices. Kathuria specializes in advising clients on Board and C-Suite leadership succession planning and search engagements. She has expertise in advising companies, where digital transformation and rapidly evolving strategies including the intersection of digital platforms and innovation are key themes and their impact on talent leadership solutions of the future.
Additionally, she has counseled executive teams across transformation of the corporate communications/corporate affairs function in the face of continuous competitive markets, corporate reputation management challenges and political and global economic dynamics. Kathuria is also a member of the diversity and inclusion practice. She is based in Chicago.
Previously, Kathuria was a consultant with CSC, where she advised private equity clients, senior management of consumer goods and pharmaceutical clients on a variety of strategic and operational issues. Her career before that included marketing, sales and strategy roles at Pfizer and Ford Motor Company.
Kathuria is a proud mother of three daughters. She serves on the Boards of the Skills for Chicagoland's Future, Women's Board of Chicago Zoological Society and The Service Club of Chicago. She is a member of the Economic Club of Chicago.
Kathuria received her BA in political science and economics from Purdue University and her MBA in finance and strategy from the University of Chicago.