Master of Communication Informatics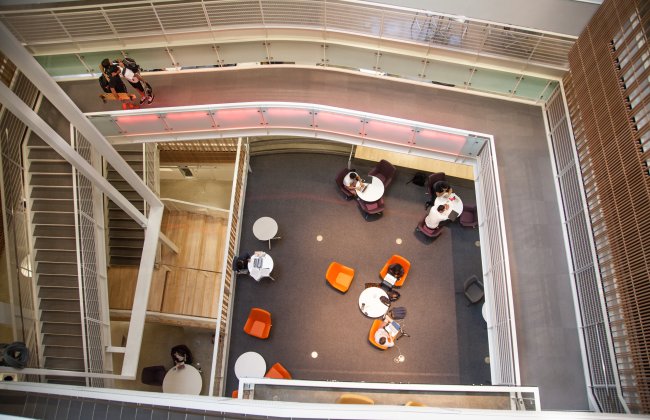 Communication Informatics
Students in the Master of Communication Informatics program explore several of the most interesting technological phenomena impacting communication today, including online communities, social media and user-generated content, crowdsourcing, big data and data analytics, virtual and augmented reality, and data mining.
The goal of the program is to educate students who are proficient users of these technologies, and who also possess the analytical and problem-solving skills to expand and improve on existing technologies and to help define a roadmap for the communication technologies of the future.
Master of Communication Informatics Program Information
Learn More About Communication Informatics
Annenberg Professor Michael Cody and Viterbi Professor Cyrus Shahabi discuss the advantages to a joint degree that bridges disciplines and industries.