Advisement for Current Students
Newly Admitted Students
New to USC Annenberg? Start your journey here.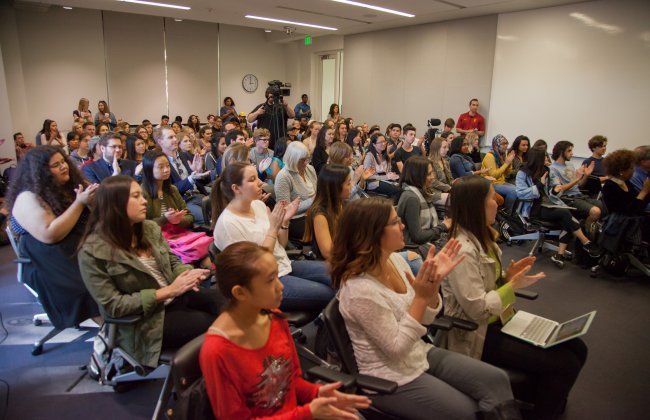 Advisement Schedule
Annenberg advisors are available to meet with students to discuss their schedules and future plans. 
Our office is located in ASC 140. You may reach us at 213.740.0900 or at our general email at ascjadv@usc.edu.
Spring 2018 Mandatory Advisement
Declared Annenberg majors are required to meet with an advisor once per semester for mandatory advisement (from early October to mid-November). Students with an Annenberg minor are also able to meet with an advisor during this period. Meetings are scheduled based on completed units.
The Spring 2018 Undergraduate Academic Advisement schedule is now available.
Non-majors are encouraged to attend an information session first during this time to learn about Annenberg's majors and minors. After the mandatory advisement period ends, advisors will be able to meet with non-majors for an appointment. To schedule an appointment to meet with an Annenberg advisor, you may call the office at 213.740.0900 or online at annenberg.usc.edu/advisement.
To request D-clearance for a JOUR and/or PR course, please complete the Spring 2018 Non-Major D-Clearance Request form.
Journalism Programs
Journalism Minors
Resources
Need More Help? Get Forms, Scholarship Information, Class Fliers and More.