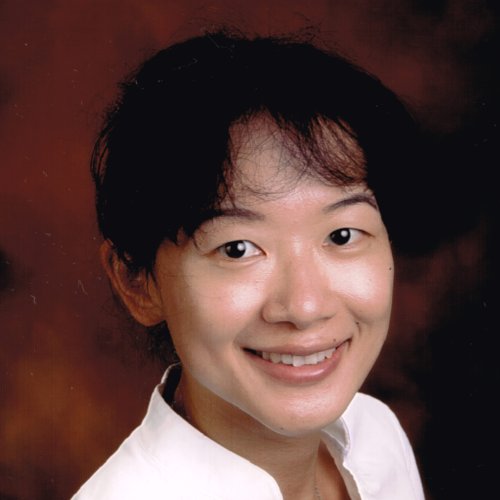 Aimei
Yang
Assistant Professor of Journalism
Program
Graduate Public Relations
Public Relations Program
Phone
213-740-5096
More

Aimei
Download
CV
Expertise
Communication Theory
Networks
Public Diplomacy
Public Relations
Center Affiliation
Annenberg Networks Network
Center for Public Relations
Center on Public Diplomacy
Stepping out from a small city in southwest China to become an assistant professor of public relations at USC Annenberg, Aimei Yang, Ph.D., is a shining example of an international communications professional.
Yang introduces many fascinating international cases to her classroom. She believes that "if you want to be truly successful and influential in the business of public relations, at some point in your career you will have some kind of international experience." She is very attentive to helping students establish a global perspective. "I don't think it's a luxury; it's actually a basic requirement for future PR practitioners," she explains.
Yang received her B.A. and M.A. from Nankai University. She was pursing a Ph.D. at the University of Oklahoma when she found her true calling in PR – a field that combined her academic background in journalism and advertising with her personal interest in NGOs and activism communications. Prior to USC, Yang was an assistant professor at Dayton University.
She is currently working with Annenberg graduate students on projects, including how Chinese NGOs are helping the government develop soft power and how PR associations build connections across different countries, among others.
Publications
Yang, A., & Liu, W. (In press). Corporate environmental responsibility and global online cross-sector alliances network: A cross-national study. Environmental Communication.
Yang, A., & Wang, R. (In press). The value of freedom of expression and information on countries' human rights performance: A cross-national longitudinal study. Mass Communication & Society.
Yang, A., & Veil, S. (In press). Nationalism vs. animal rights: A semantic network analysis of value advocacy in corporate crisis. International Journal of Business Communication.
Yang, A., Taylor, M., & Saffer, A. (2016). Ethical convergence, divergence or communitas? An examination of public relations and journalism codes of ethics. Public Relations Review, 42,146-160.
Yang, A., & Taylor, M. (2015). Looking Over, looking out, and moving forward: A network ecology framework to position public relations in communication theory. Communication Theory, 25, 91-115.
Taylor, M., & Yang, A. (2015). Have global ethical values emerged in business communication practice?  Evidence from national and international professional public relations associations. Journal of Business Ethics,130 (3), 543-555.
Huang, J., & Yang, A. (2015). Implementing dialogic communication: A survey of IPR. PRSA, and IABC members. Public Relations Review, 41(3), 376-377.
Yang, A., & Self, C. (2015). Anti-Muslim prejudice in the virtual space: A case study of blog network structure and message features of the "ground zero mosque controversy". Media, War & Conflict, 8(1), 46-69.
Yang, A. (2015). Building a cognitive-sociological model of stereotypes: Stereotypical frames, social distance and framing effects. The Howard Journal of Communication, 26(3), 254-274.
Yang, A., & Taylor, M. (2014). Public diplomacy in a networked society: The Chinese government–NGO coalition network on acquired immune deficiency syndrome prevention. International Communication Gazette, 76(7), 575-593.
Yang, A., & Taylor, M. (2014). A global perspective on public relations professionalism: Mapping the structure of public relations associations' international networks. Journalism and Mass Communication Quarterly, 9(3), 508-529.
Yang, A., & Kent, M. (2014). Organizational social media visibility: When is social media recommended? Public Relations Review, 40, 562-564.
Yang, A. (2014). Framing Chinese civil actors: Earthquake relief and unintended consequences on media coverage. Chinese Journal of Communication, 7(2), 155-173.
Saffer, A. J., Taylor, M., & Yang, A. (2013). Political public relations in advocacy: Building online influence and social capital. Public Relations Journal, 7(4), 1–35.
Uysal, N., & Yang, A. (2013). The power of activist networks in the mass self-communication era: A triangulation study of the impact of WikiLeaks on the stock value of Bank of America. Public Relations Review, 39, 459-469.
Yang, A., & Taylor, M. (2013). The relationship between the professionalization of public relations, societal social capital and democracy: Evidence from a cross-national study. Public Relations Review (Lead Article), 39, 257-270.
Yang, A. (2013). Building global strategic alliances in the virtual space: a structural analysis of international nonprofit and nongovernmental organizations' transnational relationship networks. Journal of Public Affair, 13(3), 239-250.
Yang, A. (2012). When transnational civil network meets local context: An exploratory hyperlink network analysis of Northern/ Southern NGOs' virtual network in China. Journal of International & Intercultural Communication, 5(3), 40-60.
Yang, A. (2012). Assessing global inequality of bribery for news coverage: A cross-national study. Mass Communication & Society, 15(2), 201‒224.
Yang, A. (2012). Understanding the changing Chinese media: Through the lens of crises. China Media Research, 8(2), 63-75.
Yang, A., Klyueva, A., & Taylor, M. (2012). A relational approach to public diplomacy in a multipolar world: Building public relations theory by analyzing the U.S.-Russia-China relationship. Public Relations Review (Lead Article), 38(5), 652-664.
Veil, S. R., & Yang, A. (2012). Media manipulation in the Sanlu milk contamination crisis. Public Relations Review, 38(5), 935-937.
Park, N., & Yang, A. (2012). Online environmental community members' intention to participate in environmental activities: An application of the theory of planned behavior in the Chinese context. Computers in Human Behavior, 28, 1298-1306.
Beard, F. K., & Yang, A.  (2011). Choosing and evaluating online media: A conceptual/instructional model. Journal of Advertising Education, 15(2), 5‒13.
Yang, A., & Taylor, M. (2010). Relationship-building by Chinese ENGOs' websites: Education, not activation. Public Relations Review, 36 (4), 342‒351. [Journal 5-Year Impact Factor=1.179. Ranked in top 25% of the Communication Category (Scopus®)]
Yang, A. (2010). From "Silent minority" to collective protests in real life: Tension, resistance and online identity discourse of overseas Chinese. Journal of Intercultural Communication, 22. Available online at: http://www.immi.se/intercultural/
Course Titles
Spring 2016
COMM 790: Directed Research
Fall 2015
JOUR253: Theoretical Foundations of Strategic Public Relations
Spring 2015
JOUR253: Theoretical Foundations of Strategic Public Relations
JOUR590: Directed Research
Fall 2014
JOUR250: Strategic Public Relations: An Introduction
JOUR463: Strategic Public Relations Research, Analysis and Insights
Summer 2014
JOUR590: Directed Research
Spring 2014
JOUR253: Theoretical Foundations of Strategic Public Relations
JOUR463: Strategic Public Relations Research, Analysis and Insights
Fall 2013
JOUR463: Strategic Public Relations Research, Analysis and Insights