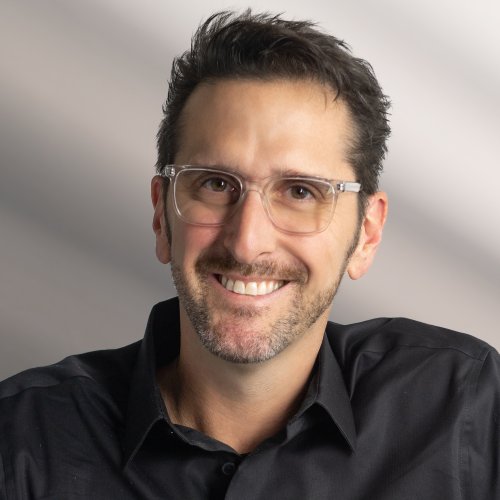 Gary
Brotman
Vice President of Product & Marketing for PROWLER.io
Gary Brotman is Vice President of Product & Marketing for PROWLER.io and leads the Product Management, User Experience and Marketing teams as a unified organization responsible for definition, design and demand generation for the company's AI-powered decision-making products and services globally. He has 20+ years of experience in building, commercializing and evangelizing product and service lines for leading Fortune 500 and startup companies with machine learning, mobile, and media at their core.
Gary joined PROWLER.io from Qualcomm, Technologies, Inc. where he was senior director of product management and led strategy and product planning for the company's artificial intelligence and machine learning technologies, including those powering Snapdragon Mobile Platforms. Gary was responsible for guiding AI-related hardware and software platform roadmap decisions; ecosystem partnerships; internal process improvements, and technology investments. He was also responsible for commercializing the Qualcomm AI Engine, which currently accelerates AI and machine learning-based features on more than one billion Qualcomm Snapdragon devices worldwide. While at Qualcomm, Gary also established multiple wireless media product lines in the Qualcomm Connected Experiences, Qualcomm Atheros and Qualcomm Labs subsidiaries.
Prior to joining Qualcomm, Gary served as head of artist services and marketing for Santa Monica-based Topspin Media. While at Topspin he was responsible for marketing the Topspin software platform, and developing and managing direct-to-fan e-commerce programs for a roster of artists, managers and labels that included Eminem, David Byrne and Peter Gabriel, among others.
Before Topspin, Gary was the head of product marketing for Yahoo! Music, where he was responsible for developing marketing strategies in support of the company's ad-supported and paid music services. Gary joined Yahoo! Music after the company's acquisition of Musicmatch where he served as Director of E-commerce. While at Musicmatch, Gary developed marketing and communications strategies, and drove customer acquisition and retention efforts in support of the company's premium software, music downloads and premium music subscription products.
Prior to joining Musicmatch, Gary was a consumer technology account supervisor in the Los Angeles office of international PR firm, Golin/Harris. While with the firm, he created a dedicated digital music practice, providing communications counsel and developing product launch strategies for a client roster that included Amazon.com, Creative Labs, Texas Instruments, Musicmatch and Forrester Research, among others. This digital music practice was credited by PR Week as the first of its kind within a major PR firm.