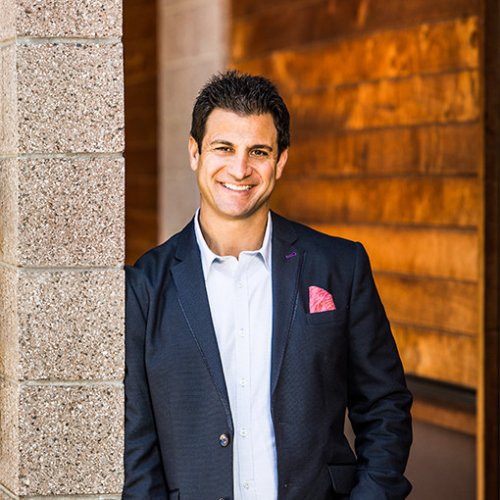 Daniel
Tarman
Senior Vice President, Chief Communications Officer, eBay Inc.
As eBay's Chief Communications Officer, Dan is responsible for managing, protecting and strengthening the Company's brand and reputation among key stakeholders. He and his team play a critical role in eBay's brand strategy, positioning the Company as a global leader in the commerce revolution. Dan partners with key business groups across the Company including the investor relations team to continue to build strong relationships with shareholders and investors. Together with the legal and government affairs team, he ensures that eBay's position on regulatory matters are clearly defined and articulated.
He leads a 75-person team that oversees media relations, corporate social media, executive communications, issues management and public affairs, employee communications, social responsibility and consumer engagement. He also plays a key role in eBay's inclusion and diversity efforts as well as employee engagement with the Company's cultural values. Dan also serves as Chairman of the eBay Foundation. He is a member of the Company's Executive Leadership Team and reports to the CEO.

Dan brought extensive experience leading communications when he joined eBay in June 2015 from PIMCO, the world's largest bond investment management firm, with $1.5 trillion in assets under management. For eight years, he was PIMCO's executive vice president and global head of corporate communications, leading a team in North America, APAC, and Europe.

In this role, he helped steer the company through periods of significant growth and market volatility, including the global financial crisis. He also led the redefinition of PIMCO's brand and core purpose as it transformed into its next generation, from its origins as a founder-led company.

Before joining PIMCO in 2007, Dan was Managing Director, Corporate Communications and Brand Marketing for Countrywide Financial Corp. He previously served as Senior Vice President, Issues Management and Public Affairs at VISA, the leading payments company. In that role, which he held from 2002 to 2005, he spearheaded efforts to protect the company's brand and reputation.
Prior to joining VISA, Dan held senior leadership roles with Burson-Marsteller, a unit of the WPP Group. He began his career as an attorney handling complex commercial litigation with Akerman, Senterfitt in Miami, Florida. 

Dan earned his J.D. from University of Miami School of Law, and a B.A. in International Relations from Tulane University. He serves on the Boards of Directors of the Ad Council, The Center for Autism and Neurodevelopmental Disorders, and the Anti-Defamation League Central Pacific Region. He is a member of the Arthur Page Society, The PR Seminar and The Peer 150.
Dan spends his free time with his wife and two young sons. He also is passionate about fitness, live music, the Miami Heat, and being involved in his local community.