Jody Gerson
Global Chairman and CEO, Universal Music Publishing Group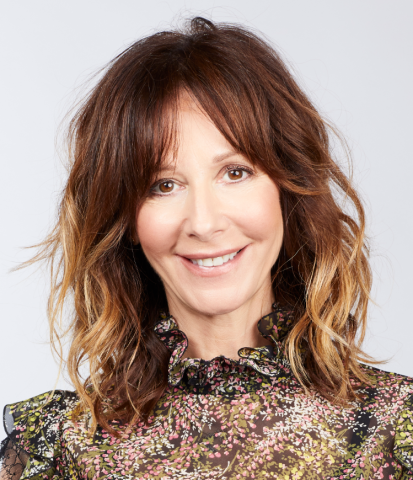 John Michael Fulton
Jody Gerson is Global Chairman and CEO of Universal Music Publishing Group (UMPG), a leading global music publishing company.
With over three decades of experience, Gerson is a well-respected and accomplished music executive with an exceptional track record in identifying and developing talent, earning a reputation as one of the industry's preeminent creative authorities. She is the highest-ranking female executive in music, the only female global chairman in music, and the first woman CEO of a major music publishing company.
Since joining UMPG in 2015, she has dramatically improved the company's competitive and financial performance. Gerson has led the signings and extensions of established global superstars such as the Bee Gees, Bruce Springsteen, R.E.M., Adele, Coldplay, Justin Bieber, Jack White and Harry Styles, as well as newer chart-topping artists such as Post Malone, SZA, Travis Scott, Quavo, and many more.
Prior to joining Universal Music, Gerson served as Co-President of Sony/ATV Music Publishing, a position she assumed in 2008. Her first signing at Sony/ATV was then-unknown singer/songwriter Lady Gaga, who went on to become one of the most successful artists and songwriters in the world. She was also responsible for the signings of major talent including Mac Miller, Nasri, Enrique Iglesias and Pitbull.
Previous, Gerson was part of the senior management team at EMI Music Publishing, serving as head of the company's east coast publishing division followed by revitalizing and heading up EMI's west coast division. In this role, Gerson signed 14-year-old Alicia Keys whose album Songs in A Minor went on to sell 10 million copies and win five Grammy Awards in 2002, including Best New Artist and Song of the Year. Gerson also signed Norah Jones who earned five Grammys in 2003 for her album Come Away with Me. Gerson also signed and nurtured the careers of superstars including Enrique Iglesias, Jermaine Dupri and Dallas Austin.
Gerson has been named to numerous prestigious honors, including: 2015 Executive of the Year in Billboard's prestigious Women In Music issue; Billboard's Power 100; Variety's Power of Women L.A.; 2016 March of Dimes Inspiring Woman of the Year for her accomplishments as a leader in the entertainment indus­try and as a dedicated mother and more.
A strong advocate for girls' education and the empowerment of future female leaders, she serves on the Board of Trustees for The Archer School for Girls. She is also on the board of directors for MusiCares and the National Music Publishers Asso­ciation (NMPA).
Inspired by the Atlanta music scene and working with artists Jermaine Dupri, Dallas Austin and Arrested Development, Gerson served as producer of the successful films Drumline and ATL, as well as executive producer for VH1's Drumline 2.
Gerson has three children, Julian, Luke and Daisy, and lives in Los Angeles.