Thao Pham
Vice President of Community, Clif Bar & Company, Executive Director, Clif Bar Family Foundation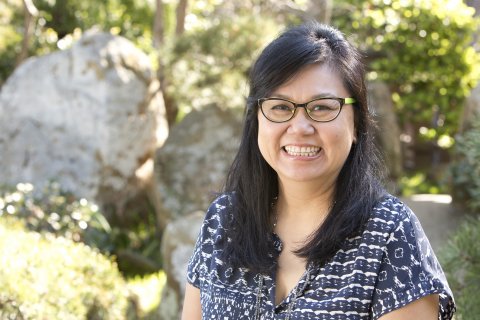 Thao Pham is the vice president of community at Clif Bar & Company, a leading maker of nutritious and organic foods and drinks for people on-the-go. She also is the executive director of the Clif Bar Family Foundation.
Guided by Clif Bar's five bottom lines — Sustaining our Business, our Brands, our People, our Community and the Planet — Thao as vice president of community leads the company's efforts to build healthier, just and resilient communities by inspiring positive change.
She partners with communities to help them build capacity and infrastructure through financial support, in-kind donations, hands-on local volunteering by Clif Bar employees, and nationally through an alliance of values-driven businesses providing hands-on support for food, housing and environmental projects across the country.
As executive director of the Clif Bar Family Foundation, Thao directs support for innovative small and mid-sized nonprofits working to strengthen the food system and communities, enhance public health, and safeguard the environment and natural resources. The foundation's first major initiative, Seed Matters, is committed to improving organic seed, the critical first link in our food chain.
Thao joined Clif Bar & Company in 2000 as manager of human resources. In 2002, she was promoted to director of human resources and for a short period also held the position of acting director of operations. In 2006, she assumed full responsibility of our Community Aspiration. Prior to joining Clif Bar in 2000, Thao was a legal analyst at Levi Strauss & Co. She holds a bachelor's degree in political science from the University of California, Berkeley.
In her spare time, Thao can be found at home in Alameda, California, where she enjoys hanging out with her nieces and nephews.