Tena Clark
Founder, CEO, and Chief Creative Officer, DMI Music & Media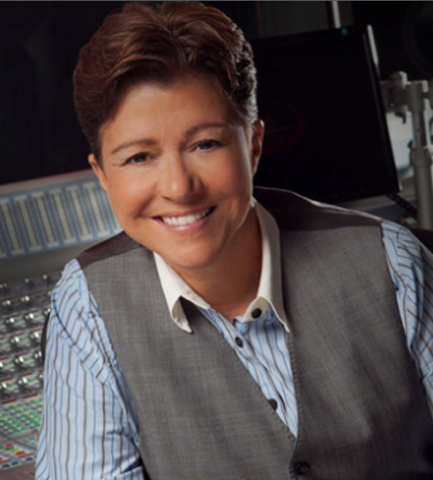 Tena Clark is a music industry veteran turned entrepreneur, and is the founder, CEO and chief creative officer of DMI Music & Media, a premier global music and entertainment agency. Clark's work spans film, television, stage and records, and she's written and produced songs for iconic artists including: Aretha Franklin, Dionne Warwick, Natalie Cole, Gladys Knight and Patti LaBelle among others. A Grammy-award winning producer, Clark wrote and produced "Way Up There," which was commissioned by NASA as their theme song. Clark was also commissioned to create "I Believed," a commemorative song to honor former Secretary of State Hillary Rodham Clinton in celebration of the 100th Anniversary of International Women's Day. The song was performed for an audience that included First Lady Michelle Obama among other eminent guests at the International Women of Courage Awards. Notable awards include C200 Entrepreneurial Champion Award and Mosaic Award at the Diversity Women's national conference in Washington, D.C.
A pioneer in music marketing, Clark founded DMI in 1997 with the understanding that music was a powerful emotional connector — one that could connect brands to customers and allow rising artists to be discovered. DMI is at the forefront of entertainment and music marketing, developing strategies and programs to identify the sonic identity for brands including Build-A-Bear Workshop, General Mills, Walgreens, Kohl's, AARP and Lucky Jeans among others. With Clark at the helm, DMI curated the music on board Air Force One for three different presidents, from Bill Clinton to Barak Obama.
DMI has grown to have a bi-coastal presence, with headquarters in Pasadena, CA, and offices in San Francisco and Atlanta. Clark received the "Entrepreneurial Champion Award" from the Committee of 200, and also received the "Mosaic Award," from the Diversity Women's National Conference in Washington D.C. She was an honoree for the 2016 POW! Atlanta Awards and a recipient of the 2016 Legendary Awards: Trailblazer.
Clark splits her time between Los Angeles and Atlanta and can be seen speaking at various symposiums across the country, as well as contributing her time to civil and social rights organizations.