Director, Business Development, Greenberg Glusker Fields Claman & Machtinger LLP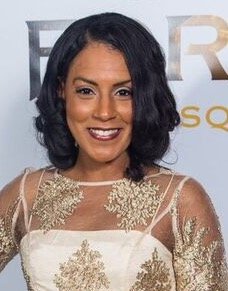 Brenda Robinson is an entertainment attorney and Chicago native who currently serves as director of business development for the Los Angeles law firm of Greenberg Glusker LLP. Her law practice focuses on intellectual property, including copyright and trademark, and entertainment matters on behalf of clients in the music, film, television, sports and social media industries. Brenda has provided legal counsel to numerous recording artists, musicians and composers, actors and actresses, production companies, authors, arts organizations, athletes, entertainers, and social media influencers.
Brenda is a graduate of the University of Michigan and obtained a law degree from the University of Pennsylvania Law School and a certificate in Business & Public Policy from the University of Pennsylvania Wharton School.
Brenda is a proud associate member of The Recording Academy and a patron of the Arts Circle of Film Independent where she is a voting member of the Spirit Awards. Brenda is also an active philanthropist in the arts and entertainment community and is an investor member of the Sundance Institute Catalyst Forum and sits on the Women at Sundance Leadership Council. Brenda currently sits on the boards of the Lookingglass Theatre Company, Piven Theatre Workshop, Lyric Opera of Chicago and The Representation Project and is on the Advisory Board of Artists for Peace and Justice and The Creative Coalition. Brenda is also a member of a film investment group, Chicago Media Project, which provides funding and support for filmmakers and storytellers who focus on social impact documentaries and narrative features. Brenda has acted as production counsel and executive producer for numerous documentary and feature film projects as well as scripted and unscripted television programming.