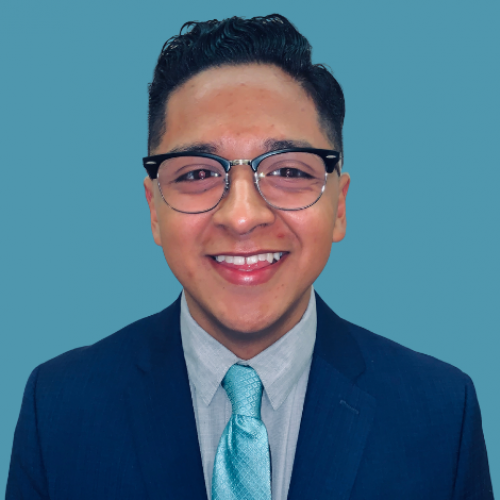 Jonathan Chavez
Master's Student
Where are you from and what were you doing before enrolling in graduate school?
I am from Orange County, California and before enrolling in graduate school, I was completing my undergraduate degree in communication at the University of California, Santa Barbara while working two jobs on campus.
How did you learn of the degree program and why did you choose USC Annenberg?
The first person to introduce me to the degree program was my community college counselor during my first year of undergrad. She mentioned that they were the only college with a Media Center, and this immediately sparked my interest which led me to visit Annenberg on multiple occasions. I chose USC Annenberg because of the applied nature of the public relations program, the renowned faculty, and the exclusive networking opportunities.
What have you enjoyed the most about the degree program?
My favorite parts have been the classes, student resources, and inclusiveness of the program. All of our projects are hands-on and teach you skills that you can immediately take into the workforce. The media center, Digital Lounge, and alumni networking events enhance your skills and make you a more qualified and confident applicant to apply for jobs and internships. I also love studying in an inclusive and welcoming environment where I feel valued and supported every day.