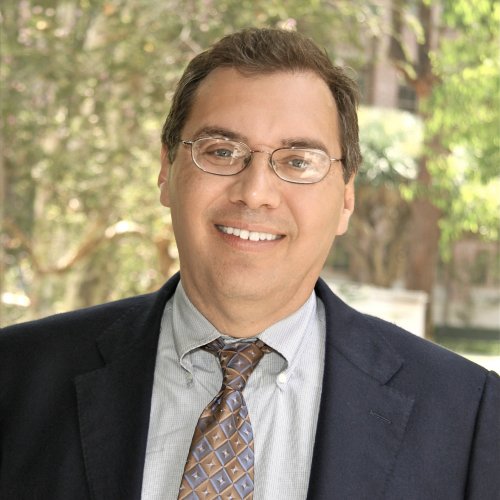 Bill
Celis
Associate Professor
Program
Specialized Journalism (MA)
Journalism (MS)
Journalism (BA)
Phone
213-821-0763
Office
ASC 303
More

Bill
Download

CV
Expertise
Education
IDEA
Long-form Journalism
Media History
Bill Celis, an associate professor of journalism, is a former national correspondent for The New York Times and a reporter and columnist for The Wall Street Journal.
At USC Annenberg, he has served as an associate dean and as an associate director, leading curriculum and assessment revisions in undergraduate and graduate degree programs. He managed the journalism school's graduate admissions, international programs, student affairs and helped oversee the role and use of technology in the school's curriculum. In 2010-2011, he led the Annenberg Diversity Initiative, which produced 11 recommendations to improve diversity, inclusion and climate efforts at the school. The report, and the results it inspired, won USC Annenberg the 2012 AEJMC Equity and Diversity Award.
Celis received the 2018 Barry Bingham Sr. Fellowship, awarded by the American Society of News Editors to a U.S. journalism educator who advances diversity. He also won the 2011 USC Provost's Prize for Teaching with Technology and received a 2007 outstanding Instructor award from the Annenberg Graduate Student Association. Celis is the author of Battle Rock: The Struggle Over A One-Room School In America's Vanishing West [PublicAffairs, 2003], included on two year-end reading lists and is completing a second book about the intersection of civil rights and public education based on the 1973 U.S. Supreme Court case, San Antonio v. Rodriguez. His work on education and access has appeared in The New York Times, the Boston Globe, the Washington Post, Newsweek and Columbia University's Teachers College Record and Brown University's Voices in Urban Education.
In 2017, he joined the board of the Maynard Institute for Journalism Education, the nation's oldest organization promoting diversity and inclusion in journalism, news organizations and in colleges and schools of journalism. He earned his master's degree in journalism from Columbia University and his bachelor's degree in journalism and English from Howard Payne College in his native Texas.
Course Titles