We prepare you to redefine the way the world communicates in two important global media capitals: Los Angeles and London.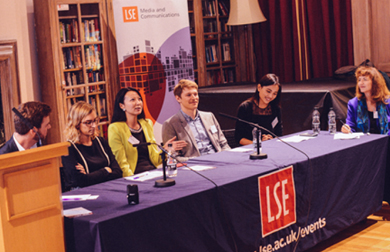 You will learn to understand, interpret, assess and navigate the ever-changing world of politics, culture, communication, technology and economics with our expert faculty from USC Annenberg and The London School of Economics (LSE).
Spending your first year at LSE and your second year at USC Annenberg, you can take courses in communication, journalism, public relations and public diplomacy. While earning your MA in Global Communication and MSc in Global Media and Communications, you will build a research portfolio and an international network that position you at the forefront of professional opportunities across global media, technology, advertising and business.