Advisement for Current Students
Newly Admitted Students
New to USC Annenberg? Start your journey here.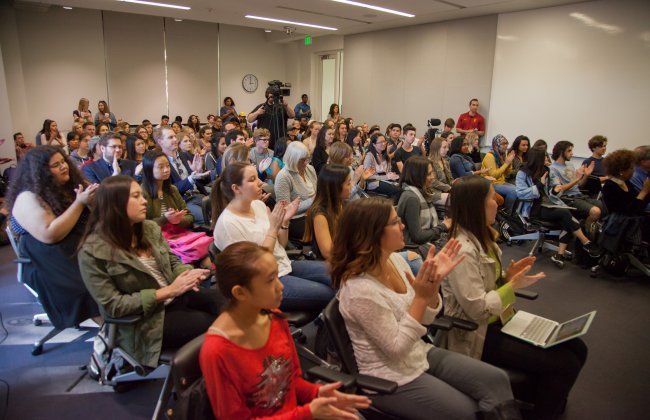 Advisement Schedule
Annenberg advisors are available to meet with students to discuss their schedules and future plans.  During the first three weeks of fall and spring semesters, advisors are available to meet with all USC students on a walk in basis.  Outside of those times, please contact our Front Desk (213-740-0900) for assistance in scheduling an appointment.
Undergraduate students with an Annenberg major meet with their academic advisor during mandatory advising each semester.  Students with an Annenberg minor are also able to meet with an advisor during this period.  Meetings are scheduled based on completed units, and the schedule will be posted when it is available.
The Fall 2017 undergraduate academic advisement is available to view now.
Journalism Programs
Journalism Minors
Resources
Need More Help? Get Forms, Scholarship Information, Class Fliers and More.